Currently running classes
Most classes run during term time for more detailed dates please visit the classes website or check our Facebook events page: Here
The Creation Station
Mon 24th Apr – Mon 24th July, 9:30 – 10:15 & 10:40 – 11:25
Award-winning arts and crafts classes. They're passionate about nurturing creativity.
Their values are to have fun, ensure quality, engage learning, inspire imagination, nurture creativity, all with a high level of care.
Fun is infectious and they provide shared fun experiences that help to bond and unite parents/carers with their child or children, as well as sharing experiences in a social group to help connect and develop friendships.
To learn more about them please visit their website Here or to book contact Fran.
Monday 8th May – Monday 17th July, 12:30 – 1:30
Speaking Works
Storytelling Works for 2.5-5 years!
Active storytelling and games to improve speaking skills!
Email: Lauren@speakingworks.co.uk
Tuesday 18th Apr – Tuesday 18th July 10:00 – 10:30
Tappy Toes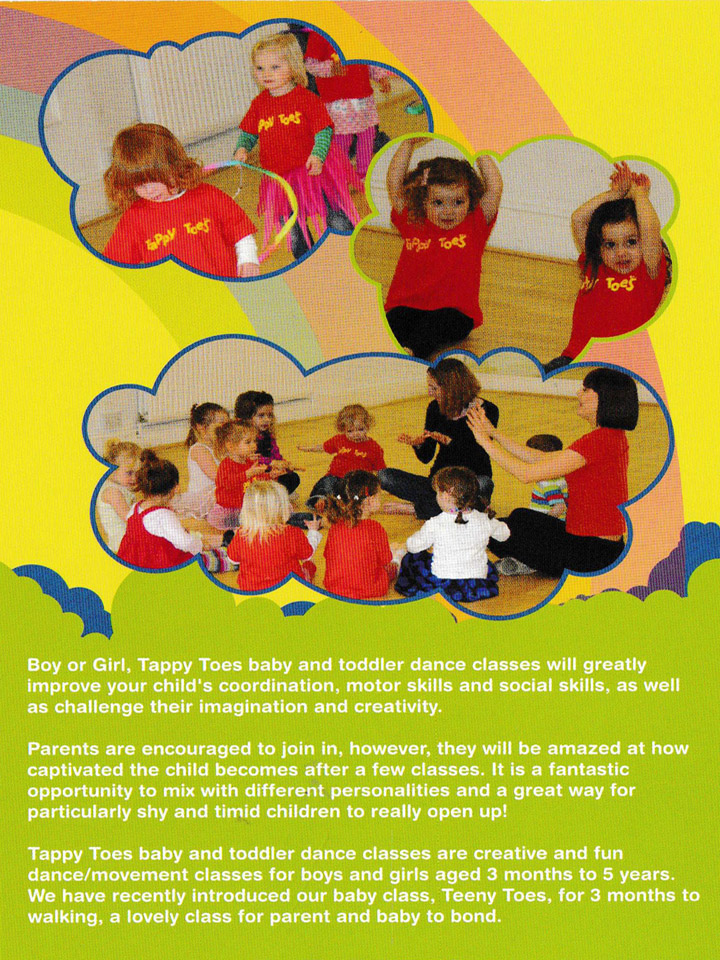 Tuesday 25th April – Tuesday 23rd May,  1:45 – 2:45
Dinky Dancers – Making Movement Matter!
Wednesday 19th April – Wednesday 19th July, 10:00 – 16:00 (3 Classes)
&
Thursday 20th April – Thursday 20th July 9:30 – 12:45 (3 Classes)
Hartbeeps | Baby and Toddler Classes
Designed by experts, fuelled by magic, delivered with love!
At Hartbeeps they put your child at the heart of our magical, musical adventures. They offer original and super fun, developmental baby classes, toddler classes and pre-school classes.
All of their classes are set to a soundtrack of original songs, remixed nursery rhymes and lullabies. Taking you and your little one on a sound journey and bring the story to life. Come and experience the amazing world of Hartbeeps with classes to complement and enhance every stage of your child's early years – from pre-birth to school.
They can't wait to welcome you to their award-winning classes. For bookings and further information please visit their website: Here
Friday 28th Apr – Fri 21st July, 10:00 – 11:00
Caterpillar Music – Introduction to music for babies/toddlers.
Caterpillar Music
Our weekly classes for babies and young children offer a unique introduction to music with exciting themes, colourful instruments and amazing puppets